"A DUSTY ARRAY OF MACHINE PARTS, APPLIANCES AND OBJECTS FOUND THROUGHOUT THE LAST FIVE YEARS BY IVAN PAPADOPOULOS IN JUNK SHOPS, SCRAP YARDS, FLEA MARKETS, ABANDONED FACTORIES AND CAR GRAVEYARDS WERE CIRCUIT-BENT AND MODIFIED, DYNAMICALLY SHAPING HIS CONCEPT OF AN EVER-EXPANDING LABORATORY COMPRISED OF EYE-CATCHING, SCULPTURE-LIKE SOUND-GENERATING DEVICES. EXPERIMENTING WITH THOSE NEWLY-DEVELOPED INSTRUMENTS RESULTED IN AN ABUNDANCE OF UNFORESEEN AS MUCH AS UNREPEATABLE SOUNDS, AND WAS CAPTURED INTO AN EXTENSIVE VOLUME OF RECORDINGS.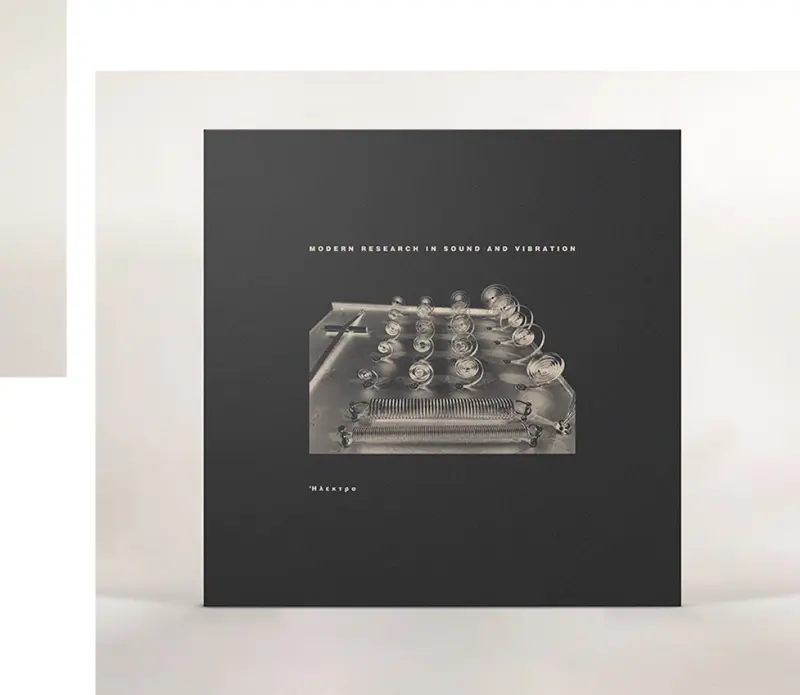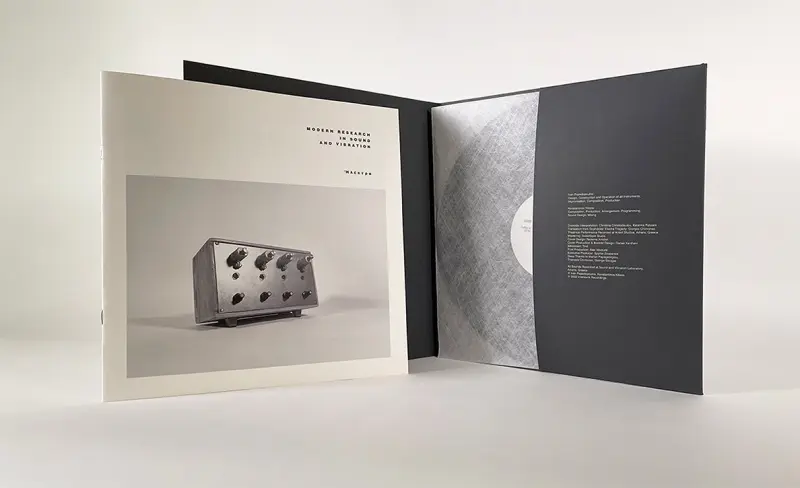 IVAN INTRODUCED HIS SONIC INSTALLATIONS TO KONSTANTINOS KITSIOS, ALONGSIDE HIS LOOPS AND SOUNDSCAPES. SOON, KONSTANTINOS STARTED DEVELOPING AN AUDIO DOCUMENTATION OF THE PROJECT, BY DIGITALLY AND ANALOG PROCESSING, COMPOSING, RE-ARRANGING AND MIXING THE RAW MATERIAL INTO A NARRATIVE-DRIVEN SOUND-COLLAGE. DURING THE EDITING STAGE AT KONSTANTINOS' STUDIO, AN ACCIDENTAL PLAYBACK OF A YOUTUBE VIDEO OF A GREEK TRAGEDY SPARKED THE IDEA OF EMBEDDING A THEATRICAL ASPECT INTO THE PROJECT'S EXPRESSIVE PALETTE.
IVAN AND KONSTANTINOS INSTANTANEOUSLY EMBRACED THE CHALLENGE AND INVITED ACTRESSES CHRISTINA CHRISTODOULOU AND KATERINA PATSIANI TO DELIVER THEIR VOCAL PERFORMANCES OF SOPHOCLES' TRAGEDY "ELECTRA", WITH EXCERPTS OF THOSE RECORDINGS BEING LOOPED AND ORGANICALLY INGRAINED INTO THE FINAL COMPOSITION.
ELECTRA BY MODERN RESEARCH IN SOUND AND VIBRATION IS AVAILABLE IN NUMBERED VINYL COPIES WITH SILKSCREEN PRINTED COVER AND A 12-PAGE BOOKLET ILLUSTRATING THE PROJECT'S CREATIVE PROCESS.